Stories from the field
For minorities to be able to enjoy equal rights and participate in decision-making, an important place to start is providing education in their mother tongue.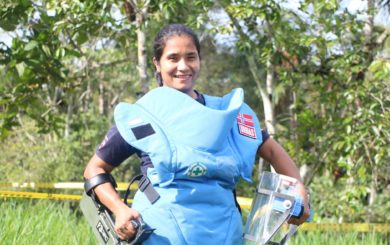 Throughout this article, we will meet Francis Patricia Gonzales Martin, known as Nana, an ex FARC-EP combatant who joined the Humanitarian Demining field and since then, has created a new vision of what she would like to become.
On a sunny day in August 2017, Fadi and two of his friends decided to go for a hike. Without knowing, they entered a minefield.
---