South Africa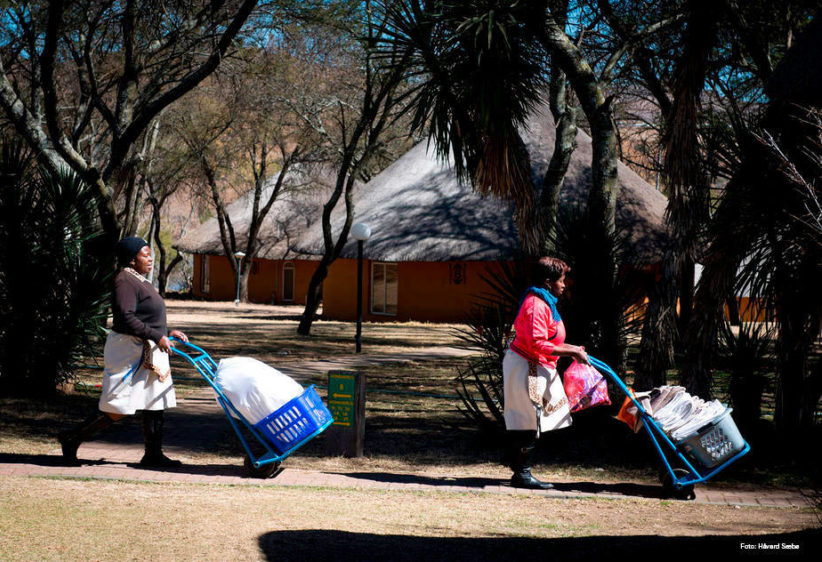 Since 1994, apartheid legislation in South Africa has been replaced by a democratic system and laws that ensure equal rights for all. Expectations were high but the country nevertheless continues to struggle with enormous challenges. Wealth and power are extremely unevenly divided, giving South Africa one of the highest levels of inequality in the world. Financial and political power is in the hands of a small elite of black and white business people, investors and holders of political office or positions in the government apparatus. At the same time, the country is struggling with extreme unemployment and a considerable percentage of the population living below the poverty threshold. The labour movement has been weakened, social welfare schemes are being undermined by the privatisation of public services, land is no longer fairly apportioned and landless farmers remain landless. Corruption, moreover, is a growing problem.
Social dissatisfaction can provide fertile soil for xenophobia and political populism. Attempts to gag voices that express critical questions to such developments, particularly in the media, constitute a particular cause for concern. Among other moves, the government has tried to bring in public information laws which in practice, should they be passed, will limit hard won freedom of expression and make it difficult to undertake investigative journalism in relation to, for example, widespread corruption.
South Africa is among the largest investors in other African countries, including Zimbabwe and Mozambique. Interests are not only linked with industry, energy, tourism and trade but also with land and natural resources such as forests, gas reserves and minerals. The country continues to play a leading role in political work in the region, either through SADC cooperation, bilaterally or by providing an arena for regionally active civil society agents.
Norwegian People's Aid in South Africa
In 1992, Norwegian People's Aid was one of the very first foreign organisations to establish a separate office in South Africa, upon invitation from the ANC. Norwegian People's Aid previously played a key role in Norwegian support of the struggle for liberation from 1974 onwards. Much of the Norwegian and Nordic support given to the ANC in refugee camps in neighbouring countries was channelled through, and administered by Norwegian People's Aid.
Norwegian People's Aid maintains a regional director in Johannesburg, with responsibility for all our programmes in Zimbabwe, Mozambique and South Africa. The programme collaborates with organisations from South Africa and Zimbabwe and facilitates exchange between organisations that also encompass Mozambique. Multinational collaboration between civil society organisations increases the possibility of achieving greater influence on democratisation processes in the region.
NPA partners are social movements, NGOs and research institutes working with social change. Many are leaders within their particular field. Our partners work with groups in local communities and Norwegian People's Aid assists with organisation and mobilisation at the local level through joint training initiatives, political dialogue and exchange visits. The aim of such activity is for the organisations to increase their influence on the authorities at local, national or regional level as a result of collaboration and exchange. They wish to influence agricultural policy to better serve the interests of small farmers, set a spotlight on women's rights to land and increase awareness of the negative impact of extractive industries on farmers. Our partners also work to increase awareness of how the organisations may hold the authorities to account and demand openness and the right to information.